Squash and Gorgonzola Pizza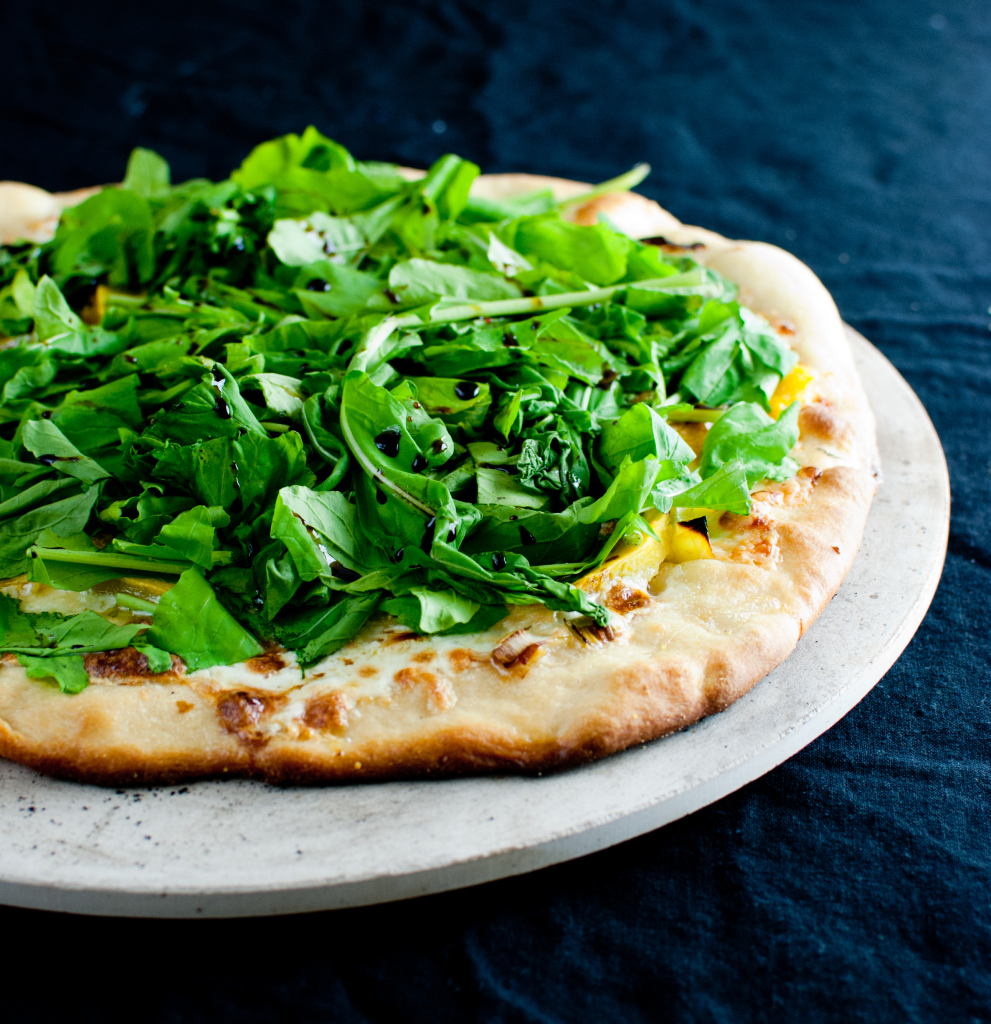 Sometimes you really need a fancy pizza.
But there's a special place in my heart for the gourmet pizza – flavors that go a little beyond what you'd expect in a pizza, complexity on crust.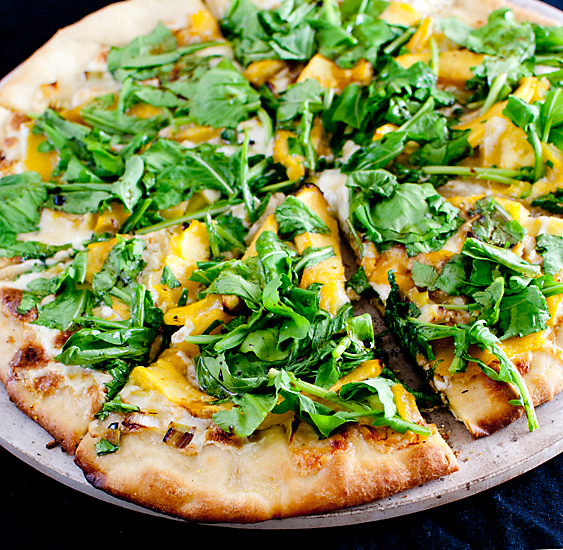 This particular fancy pizza is a clear front-runner for my all-time. The sweetness of the squash is perfectly tempered by the leeks and gorgonzola, and peppery arugula piled on top of the hot pizza right out of the oven lends a brightness.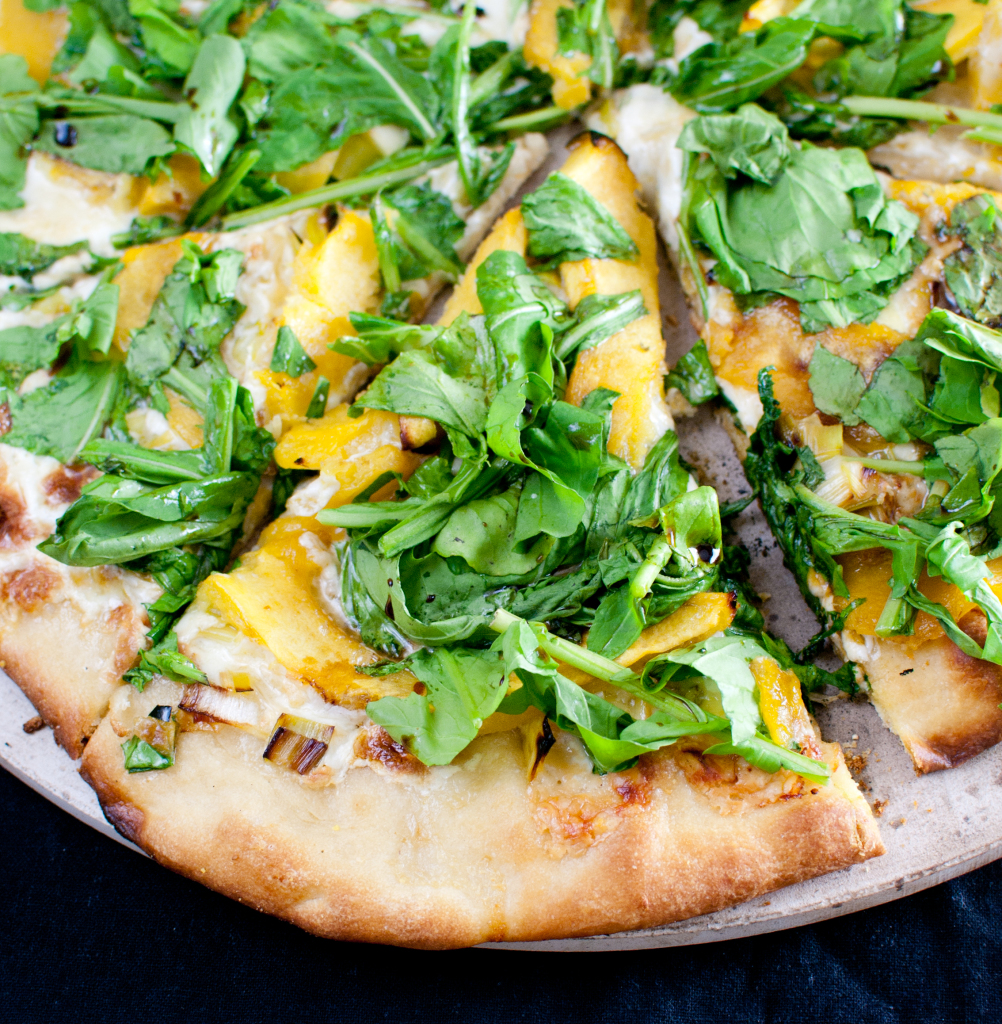 1 acorn squash

2 tablespoons maple syrup

1 tablespoon olive oil

¼ tsp ground cayenne pepper

Pinch of salt and freshly ground black pepper

1 Tbsp olive oil

1 medium leek, trimmed and diced

1 recipe

Easy Pizza Crust

(or use your favorite storebought crust)

2 Tbsp cornmeal

8 ounces mozzarella cheese, shredded

¾ cup crumbled Gorgonzola

2 Tbsp olive oil

1½ cups arugula leaves

1 Tbsp balsamic vinegar