If you want to make this recipe healthier there are a few things you can do. You can use your blender to grind up some old fashioned oats, and sub out half the flour for oat flour. You can use some applesauce instead of the butter, although this will change the flavor. And you can definitely cut down on the sugar, but you will want to keep some in.
Super Simple Banana Bread
3 bananas (brown, mashed)

⅓ cup melted butter

½- 1 cup sugar (depends on how sweet you want it)

1 egg, whisked with a fork

1 tsp vanilla

1 tsp baking soda

pinch of salt

1½ cups flour
Preheat oven to 350

In a bowl, mix all ingredients by hand until well incorporated

Pour into a greased bread pan (approx 9x4x4)

Bake 50 minutes to 1 hour or until browned and toothpick inserted in middle comes out clean (check at about 50 minutes)

Cool on rack
You can add in a cup of chocolate chips. I recommend cutting the sugar down to ½ or ¾ cup if adding chocolate chips in.
I find that I am pretty plain jane when it comes to my banana bread. I do not love adding nuts, or chocolate chips. But my kids do. They love when I add chocolate chips. What is your favorite way to eat banana bread?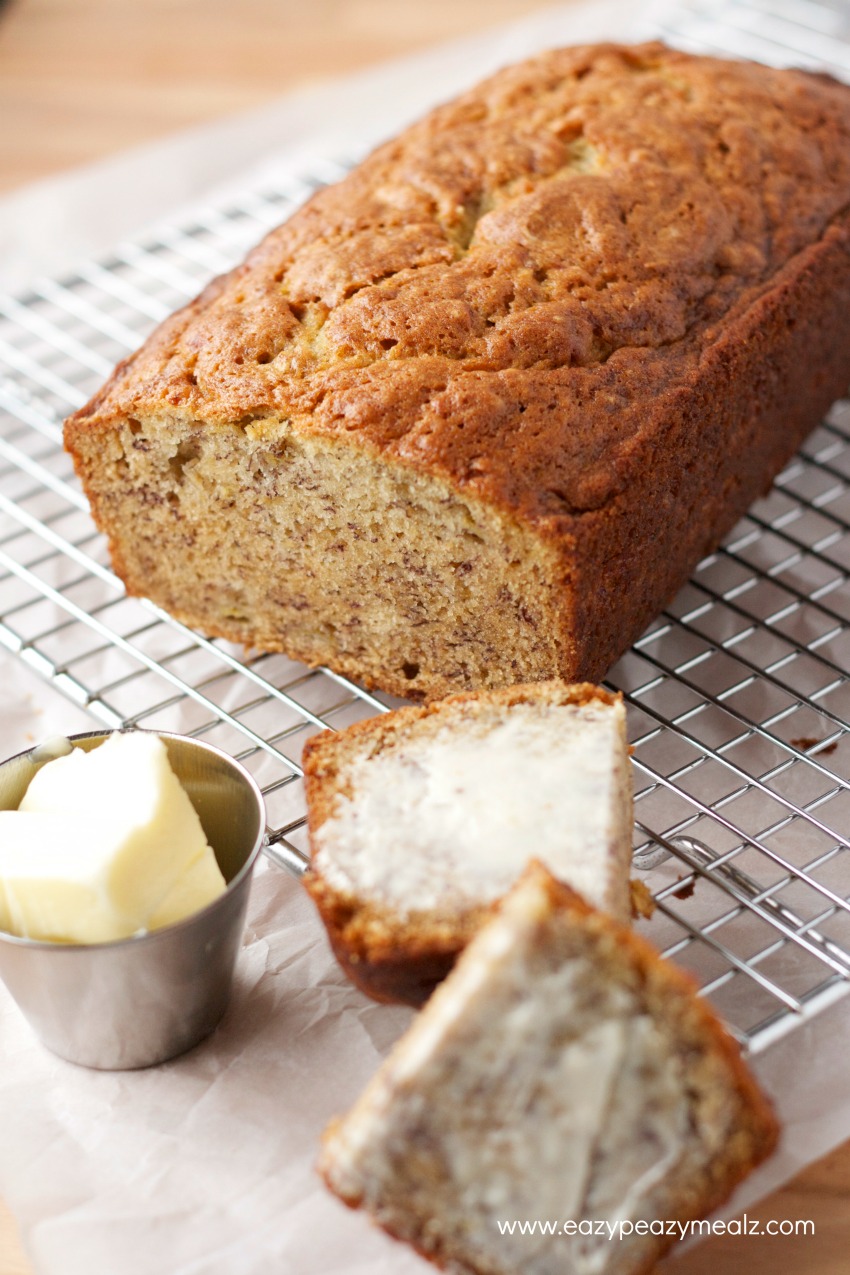 I love a nice pat of butter on mine, and prefer eating it fresh out of the oven. But I have found that the flavors tend to intensify if you wait to eat it until it is cooled, or a day or so later. No matter how you like your banana bread, might I suggest trying this version as it is really quite delicious!